Movie Trailers : almost better than Apple's Front Row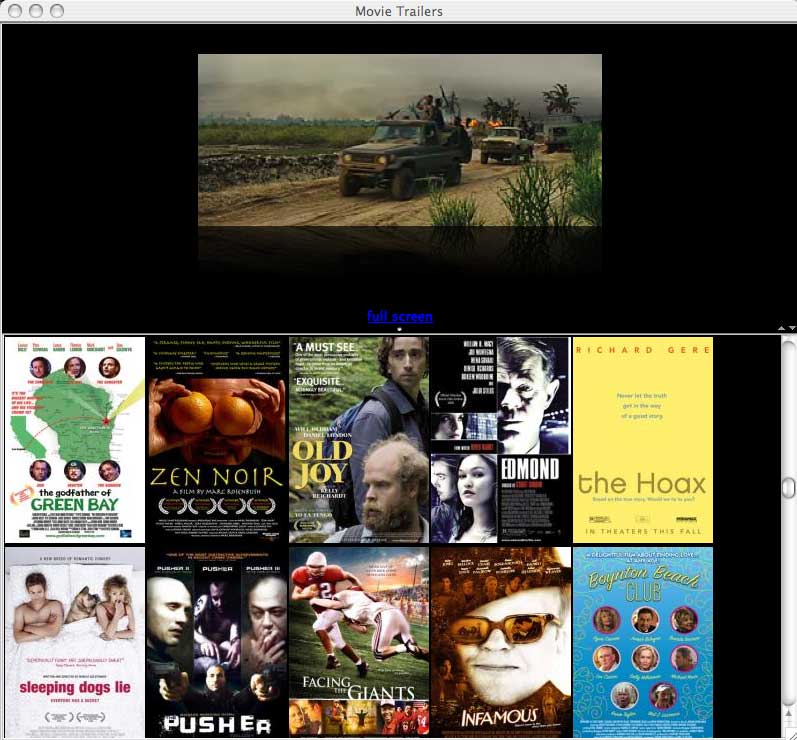 {.imagelink}
I couldn't resist the temptation to provide some content to my new reflective container with an embedded quicktime component. I did a hack that parses the movie trailers pages on apple's website and displays them all in a easy-to-use interface, from which you can play them.
I still need lots of work on the ergonomy, but I already find it pretty usable (and useful).
The full screen mode (hit 'F' key) should work on all platforms (that is, on Windows and Mac OS X, as Quicktime for Java is not available on Linux, Solaris or any other), but the reflective view was already reported to be a little buggy on Windows.
Any feedback will be much appreciated 😀